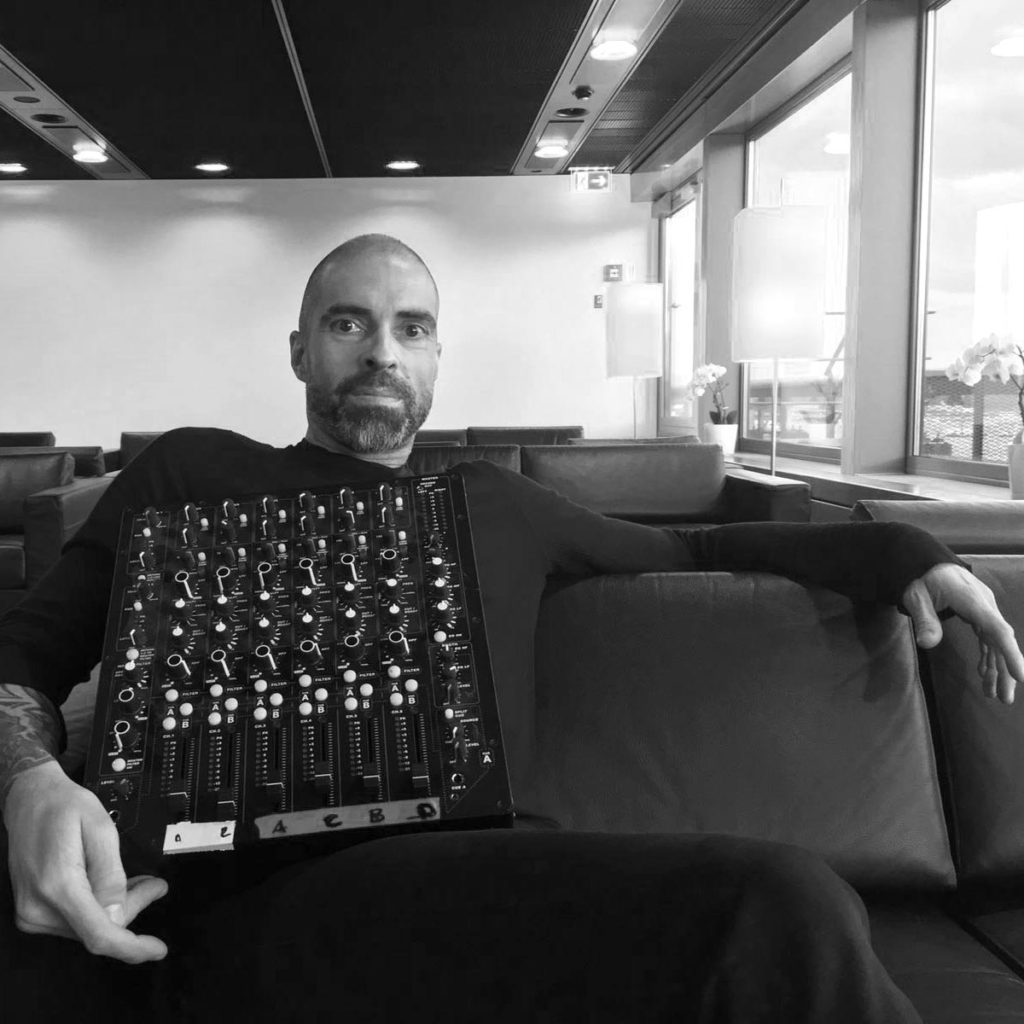 Chris Liebing
Finally the DJ world has a mixer that really brings people together. Apart from the amazing filter features and the incredible sound of all the parts that have been used for this mixer, a lot of thought went into DJs actually playing together. It might just be small, little details that make a huge difference, but with this mixer, two people can play together without really interfering with each other. This is a whole new ballgame because you actually "play differently" when performing back2back sets. The mixer offers features which enable you to go way more into your flow and be in the moment. So I think the DJ world finally has a new mixer that will easily be competing with anything that is out there.
Chris Liebing has dedicated the past 25 years of his life to the performance, production, distribution and broadcasting of Techno on a global level. He has run a club and several successful club nights, has held residencies in many of the most prestigious venues worldwide, produced his own music and the music of other artists, founded record labels, hosted radio shows, won awards for different branches of his professional efforts and has been an unshakable pillar and devoted ambassador of innovative Techno. He was one of the first DJs that used the new possibilities in the course of the digitalization of music in a consequent and creative way and is incessantly searching for new ways of intuitive expression. After 25 years of writing international Techno history, he continues to inspire generations of DJs and music lovers worldwide and is enjoying his craft more than ever.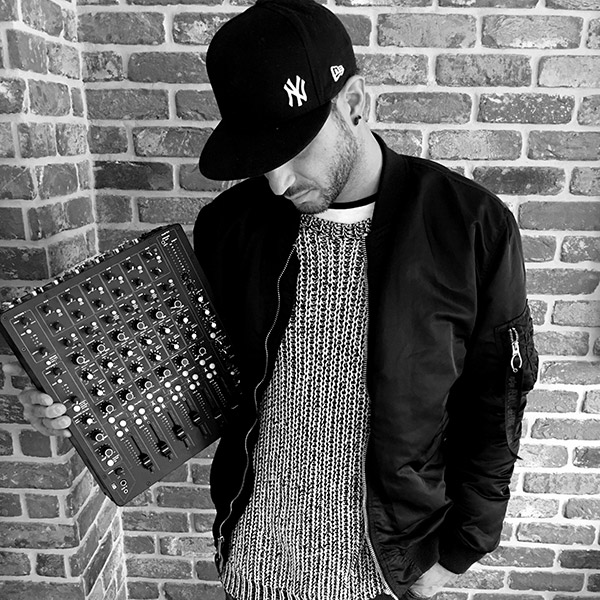 Loco Dice
Model 1 is an instrument for DJs with different styles. There are countless features that invite the artist to create. I'm happy that there are six channels, the filter section with solid big knobs that give me less of a studio feeling and more of that what DJing is. With the hybrid filter EQ you can do so much more than just kill the bass. The possibility to EQ the booth is great. Model 1 sounds round, phat, and has the sound signature that I've been looking for. I call it The Beast.
Loco Dice merges perspectives in his delicate sense for sounds and reflective atmospheres, underpinned with solid, physical grooves inspired by the hip-hop that was his early sonic stomping ground in the mid-to-late '90s. There's something there for the dreamers, as well as for the 9-to-5ers who just want to lose everything in a moment of abandon on the dance floor. 

Don't think that merging of perspectives is accidental. This Loco Dice, with his mercurial temperament, may let his thoughts run away with him, but he tends to chase those ideas and make them into an artistic reality. His DJ sets, whether at Germany's biggest rave Timewarp, Hyte in Ibiza or a beach party in South America, are spontaneous orchestrations fuelled by the nuances of a night/venue/crowd.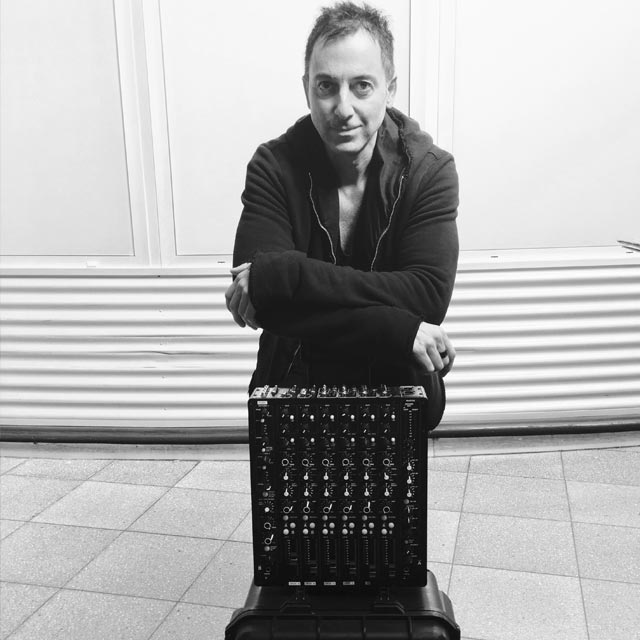 Dubfire
It's no secret that for more than a decade we've all been quietly hoping for a game-change moment in the DJ mixer arena. Something that not only addresses the current wave of new technology, but one that could expand the very definition and scope of what a traditionally designed mixer could handle. The moment is finally upon us with the arrival of the Model 1. From unparalleled craftsmanship and revolutionary design, to incomparable features and sound quality, the Model 1 has opened up a wide range of creative possibilities for not only the advanced-technology obsessed, but those that have continued to preserve the core values and practices of what it means to be a truly skilled DJ.
From global success in the commercial domain, to equal accomplishments within the underground scene, Dubfire is an artist whose drive, talent and intuition have placed him within the top tier of electronic music artists in the world. He maintains this position within the industry with an unrelenting work ethic and a focused determination to innovate, evolve, and entertain. Whether it's his involvement with Deep Dish, his solo performances at an extensive list of the world's most influential clubs and festivals, running his label SCI+TEC, or simply his exploration of audio and visual technology, Dubfire is in a class of his own and is resolute in his forward-thinking ethos. Never satisfied with the status quo, Dubfire spent two years crafting a live show and his HYBRID live concept has been wowing audiences since its soft launch debut at the Amsterdam Dance Event in 2014.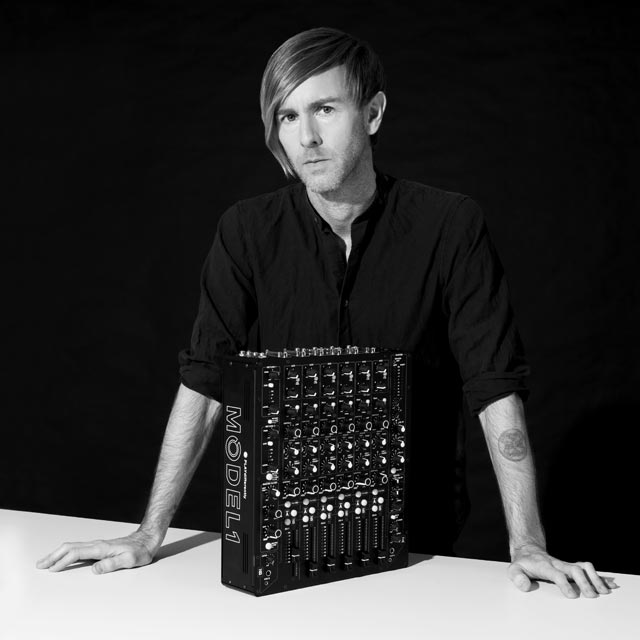 Richie Hawtin
PLAYdifferently creates instruments which DJs and electronic musicians can PLAY; magnifying the creative impulse that drives our most inspired performances. This is not about one performance style - or my style - this is for all artists who strive to unlock and expand their own innate talent.
Raised in Windsor, Ontario, across the river from Detroit, the birthplace of techno music, Hawtin began to DJ in underground clubs at the age of 17. He soon became famous for his Plus 8 Recordings label with John Acquaviva, and became one of the pioneers of Detroit techno's 'Second Wave' of artists. Rich went on to receive international acclaim as Plastikman and became renowned for his innovations in technology. He was key to the development of Final Scratch and the paradigm shift of DJ-ing moving from analogue to digital, had key input in products with Allen & Heath and also co-founded the Beatport platform. In 2012, Rich started the CNTRL educational platform, touring North American universities, striving to bring electronic music and education closer to young people. Hawtin also formed Plus 8 Equity with Acquaviva in 2014 – a technology-based fund designed to invest in groundbreaking music technology companies. Hawtin's received an Honorary Doctorate of Music Technology from the University of Huddersfield in 2015.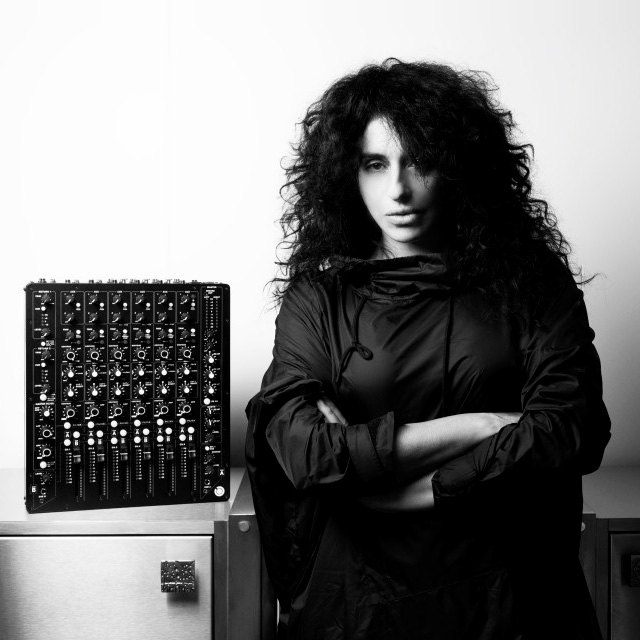 Nicole Moudaber
Finally a refined mixer is available. It was instant love when I played the MODEL 1 in Palm Springs. The sound experience and attention to detail implemented is second to none. This six channel mixer is a game changer for the DJs who seek to enhance their sets as well as playing back to back.
Nigerian born, English producer Nicole Moudaber has always held a firm belief in the power of music to bring people together. Starting her career as a promoter, Nicole put on parties everywhere from a bombed-out mosque and cathedral in Beirut to London's legendary Turnmills club. After teaching herself to DJ and produce, her breakthrough came with a remix of Carl Cox's 'Chemistry', which stayed in the Beatport charts for 3 months and won her an IDMA Award in 2012. Carl has championed her ever since, and Nicole built a big Ibiza presence through her regular appearances at his infamous Space residency, as well as at the likes of Circo Loco and Paradise at DC10. Nicole's profile continues to grow with the curation of her MOOD record label, weekly radio show with over 15 million listeners worldwide, innovative original productions and busy tour schedule, including her own runaway success festival stages at the likes of EDC New York.
Paco Osuna
It's important to have a tool that facilitates the musical expression as MODEL 1. The features of the mixer allow me to be much more creative; as it has such precise equalization and such a great range of frequencies, I get to keep using many more tracks at once without making the mixing sound too stuffy. Also, for me it's essential that all channels have a filter, be it independent or general, as that way I can use six channels at once; and by using the general filter the sound is uniform and compact. The tool I need to maximise my creativity when I'm DJing is finally here... (MODEL 1) PLAYdifferently ATOPE!
With a career spanning more than 20 years, Paco Osuna is one of the most renowned artists in the industry. His creativity and relentless search for new forms of expression are some of his principal and consistent virtues when it comes to making music. He has devoted his career to growth, while simultaneously nurturing the electronic music scene: he is co-founder of Club4, one of the most emblematic clubs in Barcelona, creative head and owner of Mindshake Records and its events concept, and a partner in one of the most important bookings agency in Europe, B4bookings. His use of technology and the constant search for innovation through it has led to the development of his own musical trademark, coating the purest techno sounds with his most characteristic fibres: deep, dark and imaginative beats, always accentuated by his creativity.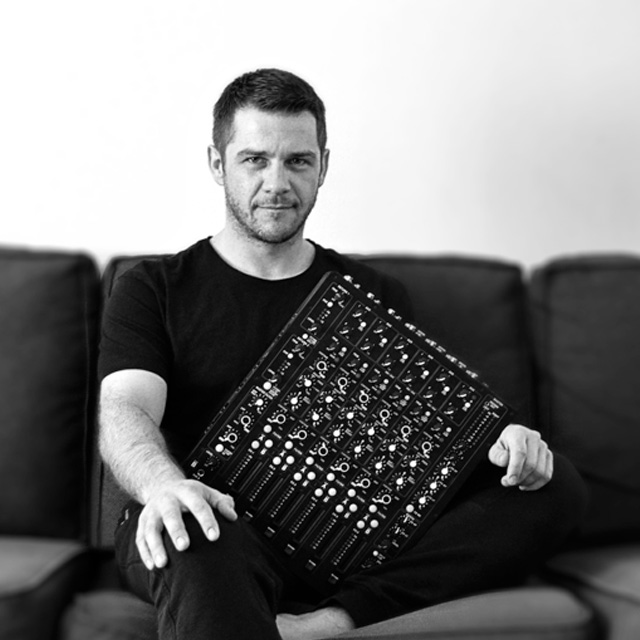 Matador
I'd been searching for the right analog summing mixer to glue together all the elements in my live set, something that could also give me hands on control with certain familiarities. The MODEL 1 has become the centrepiece, the engine room for my live performances, delivering next level sound and opening up sonic possibilities and techniques that I could only dream of in the past; a truly inspirational piece of kit
Gavin Lynch was born in Ireland, where his musical interests began at an early age. Passionate about sound across all genres, Lynch honed his skills DJing in clubs on a thriving Dublin scene, and he embarked on an educational journey of sound design and music technology. Here, he was inspired to create himself, and the Matador project was born. Focusing solely on organic productions, Matador quickly found a home at Richie Hawtin's Minus imprint, where a string of powerful releases followed. "Kingswing" and "Klay" enjoyed Beatport chart success and hailed a global interest in the young Dubliner's music. He has remixed the works of artists Depeche Mode and Moby, garnered huge support from Pete Tong with his 2014 BBC Radio One Essential Mix, and is a resident at ENTER. events globally. As a live artist, Matador's show is constantly evolving and expanding. A studio producer and equipment lover at heart, he embraces new technology and education in every format and was a guest speaker at the 2015 CNTRL Education Tour in North America. Rukus, Matador's own label was launched in early 2016.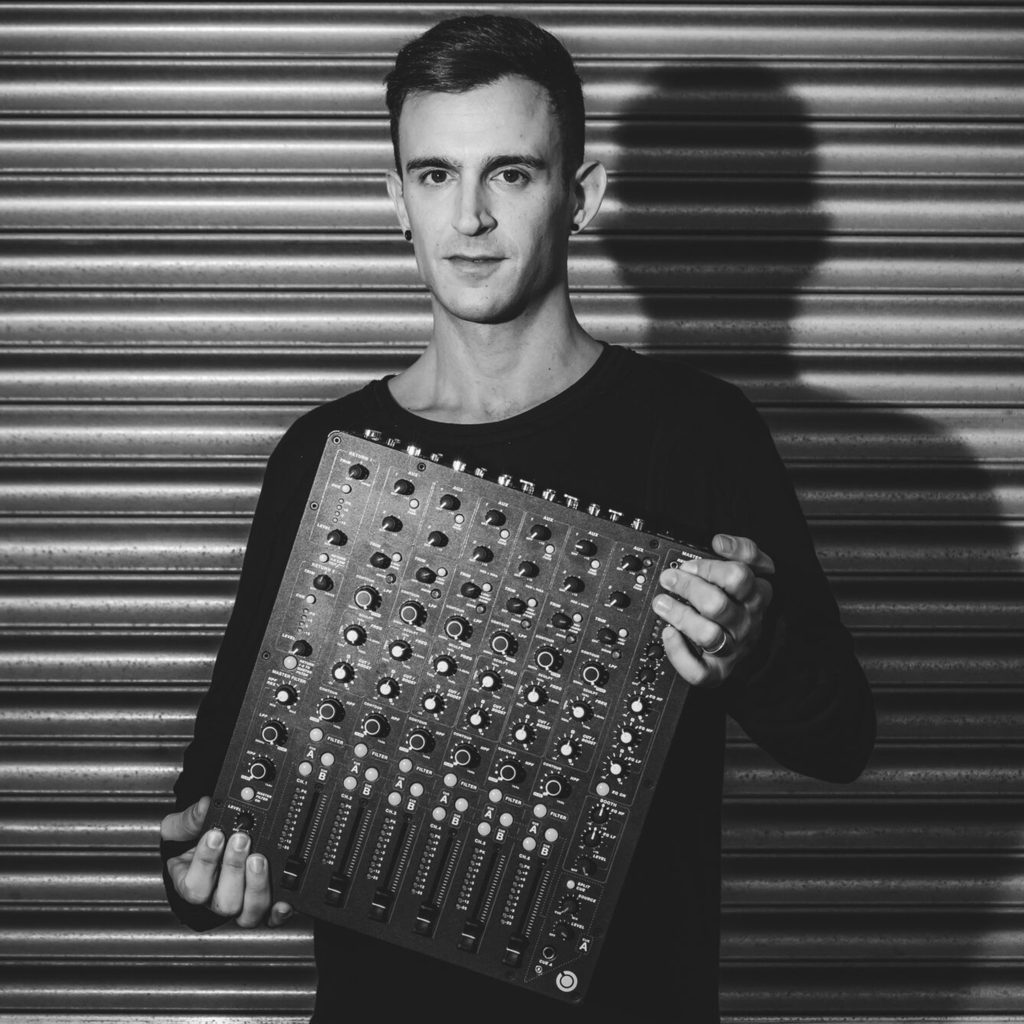 Fabio Florido
Music is the way I have learned how to communicate with people. I consider myself very lucky to be living in this exact moment where a DJ mixer can open doors to new possibilities. With MODEL 1 I can tell you my deepest stories and reach frequencies I could have never imagined before. Now, I can really play with music
FABIO FLORIDO's rise has been the outcome of a lifetime of learning; every dancer, every darkened club, every DJ, and every artist that he encounters leaves an indelible impression on him. From London club sets, to what he actually considers ''going to music school" amongst the sweaty ravers of Tuscany's underground scene; to the intense club culture of Berlin, to keeping to the shadows through several seasons in Ibiza, where he witnessed his early tracks finding grassroots support from Richie Hawtin and many guests, long before they met. Fabio eventually forged connections with many of the influencers who originally inspired him. He took control of the dancefloor like never before, and in 2014 became a resident at ENTER. Space Ibiza, alongside appearances at ENTER. events around the globe. His particular style of techno brought him in front of many top European clubs and audiences at festivals like Awakenings, Sonus, Tomorrowland just to name a few. Labels like Sci+Tec, Elevate, 303Lovers and Minus were there to spot Fabio's signature appeal and harness it for solo and split releases. In his own words, each of Fabio's interactions has culminated in him arriving at this exact point: balancing his compulsive passion for music creation with his passionate consumption of nightlife, in constant pursuit of forward­looking sounds, tools and technology.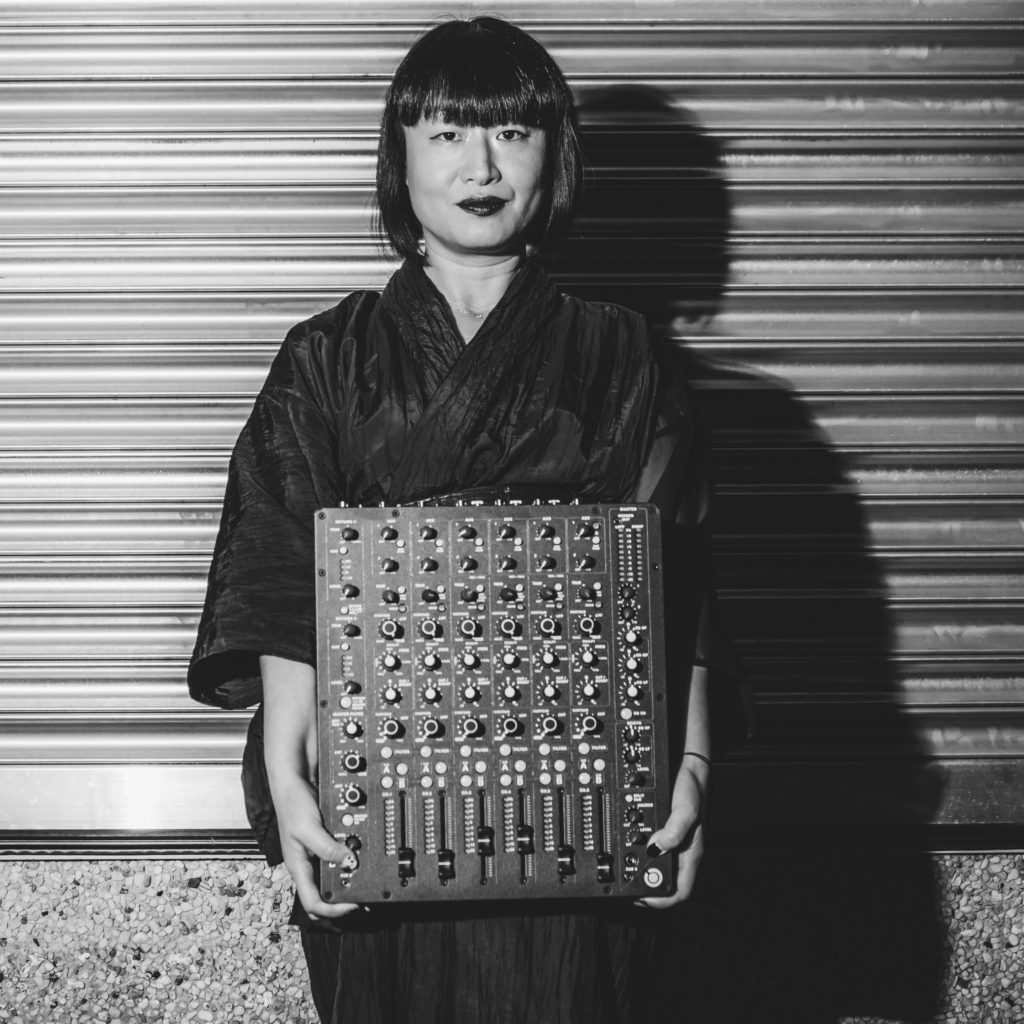 Hito
"MODEL 1" is a very smooth, elegant and sexy mixer. Once I start to use all the keys, equalizing with my vinyls, it is such an amazing feeling! It gives you a huge variety of combinations and choices, so you can catch the wave of inspiration and go for it! I can make many different forms of the sound and design freely. Even if I just use 2 channels, I can create my own style of play. "l love MODEL 1, and MODEL1 loves me!!
Hito is a Japanese, Berlin based, electronic music artist and vinyl DJ with unique style and aesthetic. Full of colour and character, born and raised in Himeji, Japan, she is loved for her sophisticated record collection, deep techno style, and her incredible ability to entertain crowds with charm and energy. After moving to the German capital in 1999, she developed her passion for minimal and emotional music pressed on vinyl. Hito connected with electronic music icon Richie Hawtin and became a resident and integral part of his ENTER. experience at Space Ibiza from 2012, one of the island's most forward-thinking party concepts. Hito took full ownership of the ENTER.Sake bar at the outdoor Space terrace with epic sets, sometimes playing all night long to an incredulous response. The room was modelled on a Japanese Sake Bar and her performances, both in sound and vision, added huge authenticity to the concept, performing in formal dress exhibiting her stunning range of kimonos. Hito has since evolved into a unique artist in her own right, in demand around the world for the touch of class she delivers. 2016 saw a huge surge in her international profile, having graced the likes of Circoloco and Ushuaia in Ibiza, Awakenings in Amsterdam, Cocorico in Riccione, Amnesia in Milan, Rex in Paris, Fabric London, Trade in Miami, D-Edge in Sao Paolo and Warung in Itajaí Brazil. She continues to represent Richie Hawtin's ENTER.Sake project worldwide playing music to compliment any experience of food, music and sake. She has also been appointed as an ambassador for Richie Hawtin's PLAYdifferently MODEL 1 mixer project as an example of an artist pushing the boundaries of vinyl performance. People don't just like Hito – they LOVE Hito - she has become an unofficial ambassador for Japan. Her background has seen her strive to share her culture, defining a palette of sounds which she relates to the five senses that coloured and shaped her life.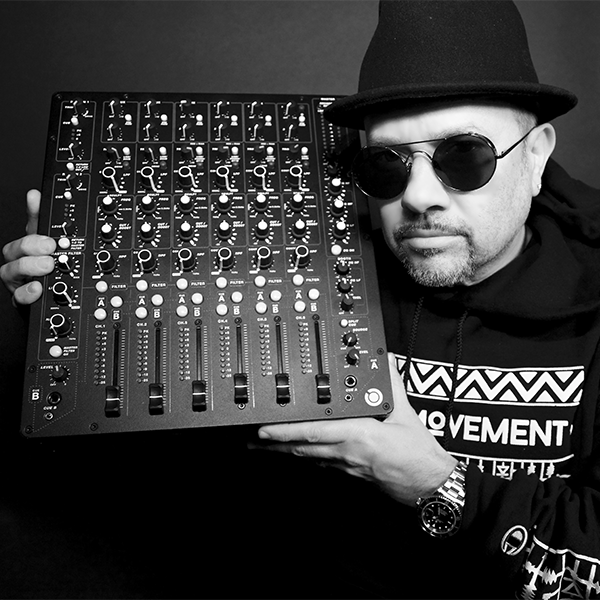 Louie Vega
"The Model 1 mixer is a great sounding mixer and works like magic at my gigs, all djs who are in the club recognize how good the room sounds when I'm playing on this mixer. Then they want it too!!! There is so much you can do with it creatively, I'm having fun with it. Play differently Model 1 is the mixer for the future, get on this spaceship early and get yours!" - Louie Vega (Maw, Grammy Winner)
Impossible to pigeonhole and irreplaceable to the scene which he has helped build over more than 20 years, Louie Vega is the quintessential music professional. He's the 'DJ's DJ', that name constantly thanked on an artist's album copy, the one who has influenced and defined countless other DJ-producers, from today's brightest stars to those still beat-matching in their bedrooms. In 2008, the Grammy Award-winning DJ, Producer, songwriter, label owner & band leader and tireless champion of House and world music is only getting better; from Latin to Salsa, afro-beat to jazz, hip-hop to classics and all forms of house/dance music the best is yet to come.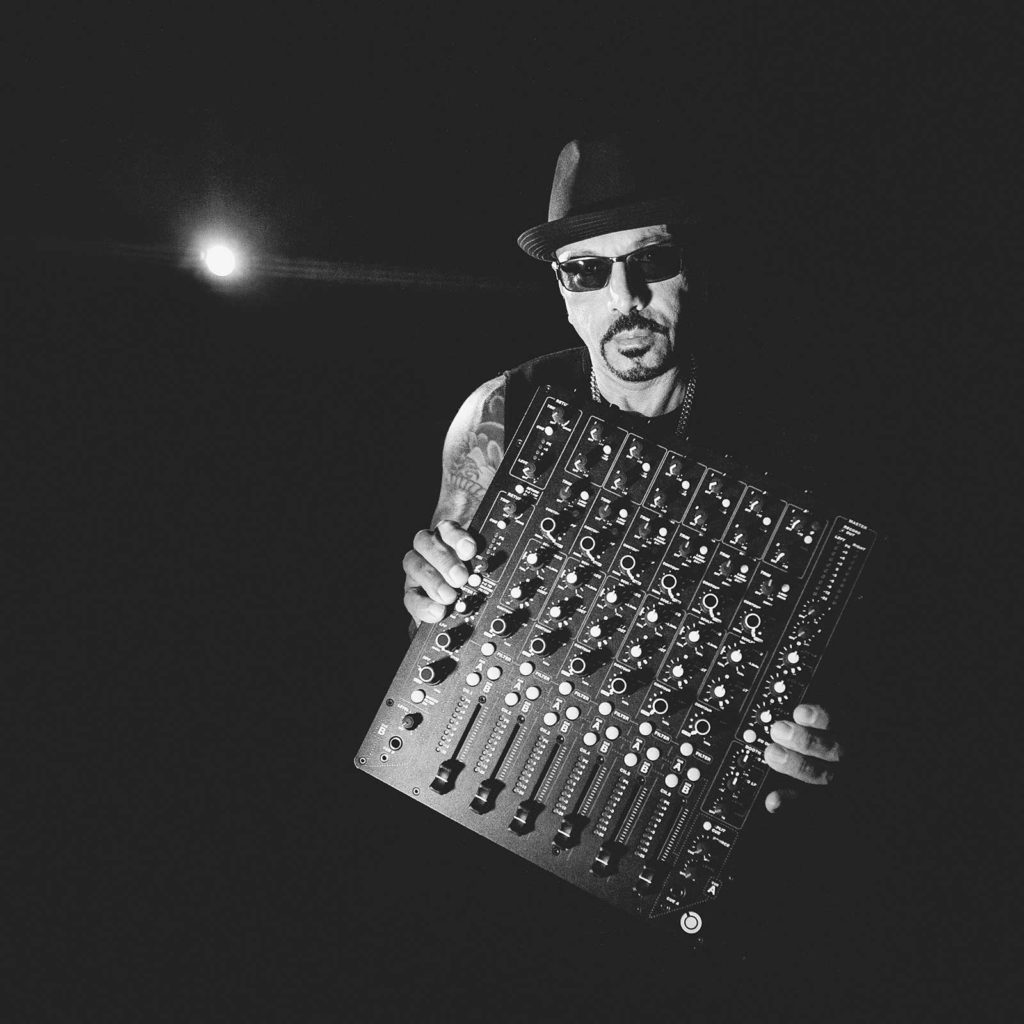 David Morales
"The MODEL 1 mixer is the "NEXT" thing in my opinion. It has some real cool features to take your mixing to a whole other level and is one of the best sounding mixers on the market right now. Trust me I've tried many. For me to switch from a rotary mixer to the MODEL 1 is a statement in itself. This mixer is in a league of it's own. Trust me." – David Morales (Grammy Winner)
A native New Yorker, David Morales grew up during dance music's most influential era and frequented its legendary clubs. After honing his skills at New York City's most popular clubs; Paradise Garage, Red Zone, Zanzibar, David Morales embarked on a remixing career in the mid- 80's – right when the art really started taking off. With opportunities starting to fly in Morales teamed with Chicago house music legend Frankie Knuckles to create Def Mix Productions. David Morales has remixed and produced over 500 releases for artists including Mariah Carey,  Michael Jackson, Janet Jackson, Pet Shop Boys, U2, Whitney Houston, and Jamiroquai. Morales was nominated for his first Grammy Award in 1997 as a Producer on Mariah Carey's album "Daydream" for the song "Fantasy". At the same time he was also nominated for "Remixer of the Year". The following year he was nominated again and walked away with the 1998 Grammy Award for "Remixer of the Year". David made his solo production debut in 1993 with the Mercury Records album "David Morales & The Bad Yard Club", "The Program".   In 1998 Morales released "Needin' U" on the Def Mix label under the alias "The Face."Licensed to Mercury Records it soon became a #1 Dance Record and video.  Ultra Records released Morales' second album entitled "Two Worlds Collide"in 2005. The first single, "How Would U Feel," became a classic while "Here I Am" performed by UK artist Tamra Keenan is prominently featured in the smash 2006 film, "The Devil Wears Prada". Currently Morales is focusing on his Def Mix Music label which celebrated their first #1 Billboard hit featuring Janice Robinson "There Must Be Love". After numerous requests for his classic Red Zone sound, Rekids UK licensed "The Red Zone Project EP" which led to remixing "Money"by Gorgon City on Crosstown Rebels.  David is in the process of producing his "Blind Colors" album which features numerous performers. David Morales is considered by many to be one of the first true superstar DJ's. He is also known as one of the most versatile DJs currently on the scene.  Whether it is playing a pool party in Miami as one of the "Kings of House" alongside Louie Vega or DJ'ing in an edgy European club, Morales feels comfortable adapting to each situation.  "I like to be part of creating a trend as opposed to following a trend.  My identity is my culture in music. I'm into my fourth decade and all that influence adds into the mix.  "I take what I experience and create my own thing." Morales says. Although David finds himself on a new journey exploring, learning and experiencing different segments of the entertainment business he will always be a "DJ" first.