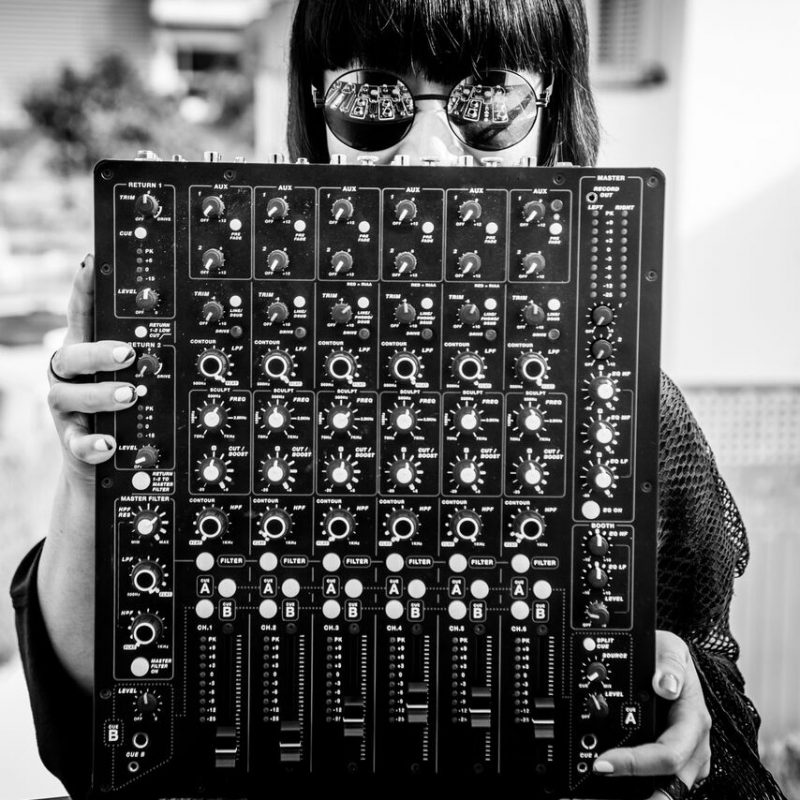 Hito is a Japanese, Berlin based, electronic music artist and vinyl DJ with unique style and aesthetic. Full of colour and character, born and raised in Himeji, Japan, she is loved for her sophisticated record collection, deep techno style, and her incredible ability to entertain crowds with charm and energy.
After moving to the German capital in 1999, she developed her passion for minimal and emotional music pressed on vinyl. Hito connected with electronic music icon Richie Hawtin and became a resident and integral part of his ENTER. experience at Space Ibiza from 2012, one of the island's most forward-thinking party concepts.
Hito took full ownership of the ENTER.Sake bar at the outdoor Space terrace with epic sets, sometimes playing all night long to an incredulous response. The room was modelled on a Japanese Sake Bar and her performances, both in sound and vision, added huge authenticity to the concept, performing in formal dress exhibiting her stunning range of kimonos.
Hito has since evolved into a unique artist in her own right, in demand around the world for the touch of class she delivers. 2016 saw a huge surge in her international profile, having graced the likes of Circoloco and Ushuaia in Ibiza, Awakenings in Amsterdam, Cocorico in Riccione, Amnesia in Milan, Rex in Paris, Fabric London, Trade in Miami, D-Edge in Sao Paolo and Warung in Itajaí Brazil.
She continues to represent Richie Hawtin's ENTER.Sake project worldwide playing music to compliment any experience of food, music and sake. She has also been appointed as an ambassador for Richie Hawtin's PLAYdifferently MODEL 1 mixer project as an example of an artist pushing the boundaries of vinyl performance.
People don't just like Hito – they LOVE Hito – she has become an unofficial ambassador for Japan. Her background has seen her strive to share her culture, defining a palette of sounds which she relates to the five senses that coloured and shaped her life.
"MODEL 1" is a very smooth, elegant and sexy mixer. Once I start to use all the keys, equalizing with my vinyls, it is such an amazing feeling! It gives you a huge variety of combinations and choices, so you can catch the wave of inspiration and go for it! I can make many different forms of the sound and design freely. Even if I just use 2 channels, I can create my own style of play. "l love MODEL 1, and MODEL1 loves me!!