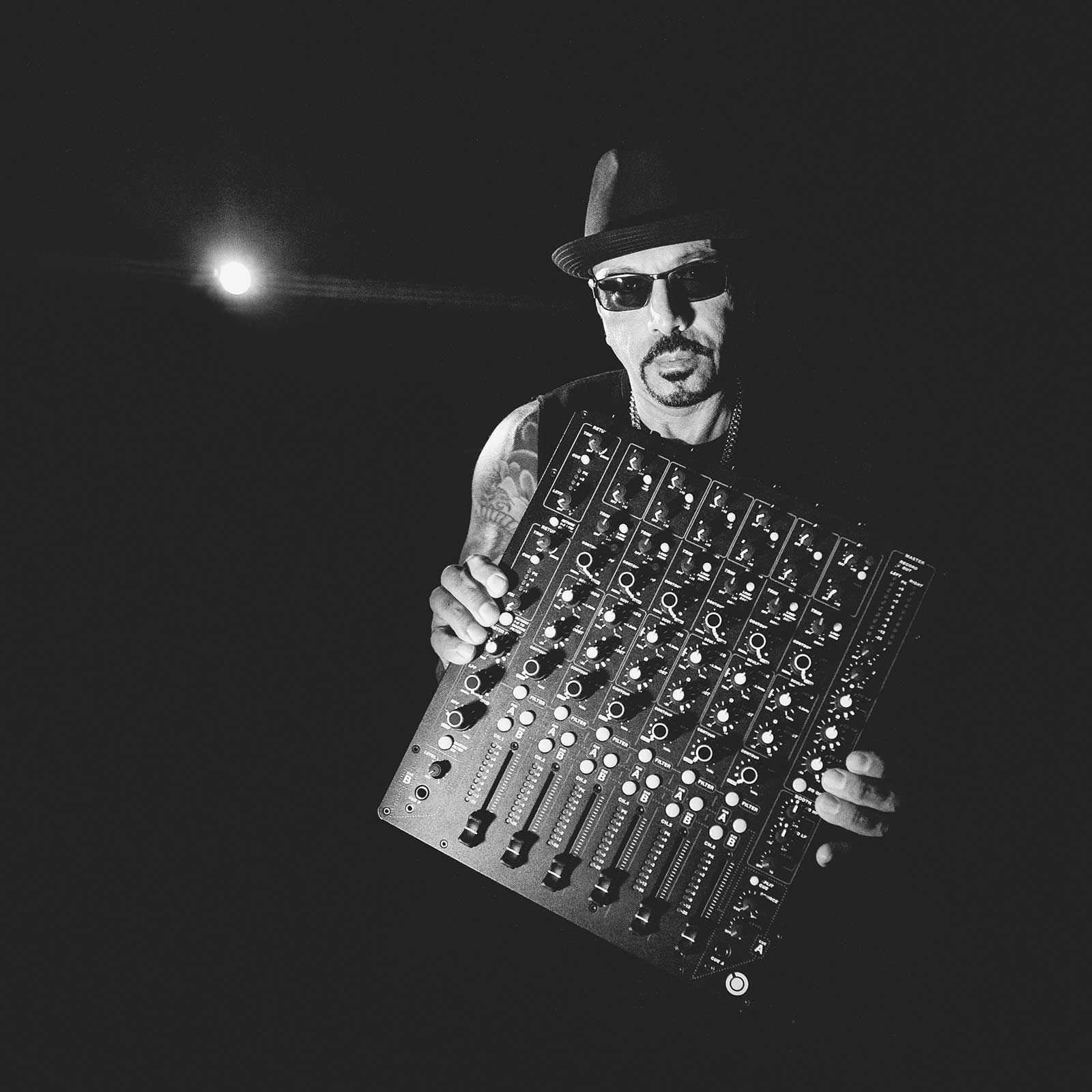 A native New Yorker, David Morales grew up during dance music's most influential era and frequented its legendary clubs. After honing his skills at New York City's most popular clubs; Paradise Garage, Red Zone, Zanzibar, David Morales embarked on a remixing career in the mid- 80's – right when the art really started taking off. With opportunities starting to fly in Morales teamed with Chicago house music legend Frankie Knuckles to create Def Mix Productions.
David Morales has remixed and produced over 500 releases for artists including Mariah Carey,  Michael Jackson, Janet Jackson, Pet Shop Boys, U2, Whitney Houston, and Jamiroquai. Morales was nominated for his first Grammy Award in 1997 as a Producer on Mariah Carey's album "Daydream" for the song "Fantasy". At the same time he was also nominated for "Remixer of the Year". The following year he was nominated again and walked away with the 1998 Grammy Award for "Remixer of the Year".
David made his solo production debut in 1993 with the Mercury Records album "David Morales & The Bad Yard Club", "The Program".   In 1998 Morales released "Needin' U" on the Def Mix label under the alias "The Face."Licensed to Mercury Records it soon became a #1 Dance Record and video.  Ultra Records released Morales' second album entitled "Two Worlds Collide"in 2005. The first single, "How Would U Feel," became a classic while "Here I Am" performed by UK artist Tamra Keenan is prominently featured in the smash 2006 film, "The Devil Wears Prada". Currently Morales is focusing on his Def Mix Music label which celebrated their first #1 Billboard hit featuring Janice Robinson "There Must Be Love". After numerous requests for his classic Red Zone sound, Rekids UK licensed "The Red Zone Project EP" which led to remixing "Money"by Gorgon City on Crosstown Rebels.  David is in the process of producing his "Blind Colors" album which features numerous performers.
David Morales is considered by many to be one of the first true superstar DJ's. He is also known as one of the most versatile DJs currently on the scene.  Whether it is playing a pool party in Miami as one of the "Kings of House" alongside Louie Vega or DJ'ing in an edgy European club, Morales feels comfortable adapting to each situation.  "I like to be part of creating a trend as opposed to following a trend.  My identity is my culture in music. I'm into my fourth decade and all that influence adds into the mix.  "I take what I experience and create my own thing." Morales says. Although David finds himself on a new journey exploring, learning and experiencing different segments of the entertainment business he will always be a "DJ" first.
"The MODEL 1 mixer is the "NEXT" thing in my opinion. It has some real cool features to take your mixing to a whole other level and is one of the best sounding mixers on the market right now. Trust me I've tried many. For me to switch from a rotary mixer to the MODEL 1 is a statement in itself. This mixer is in a league of it's own. Trust me." – David Morales (Grammy Winner)