Join us for a MODEL 1 Open-Decks Event at Privilege Ibiza, July 24, 2018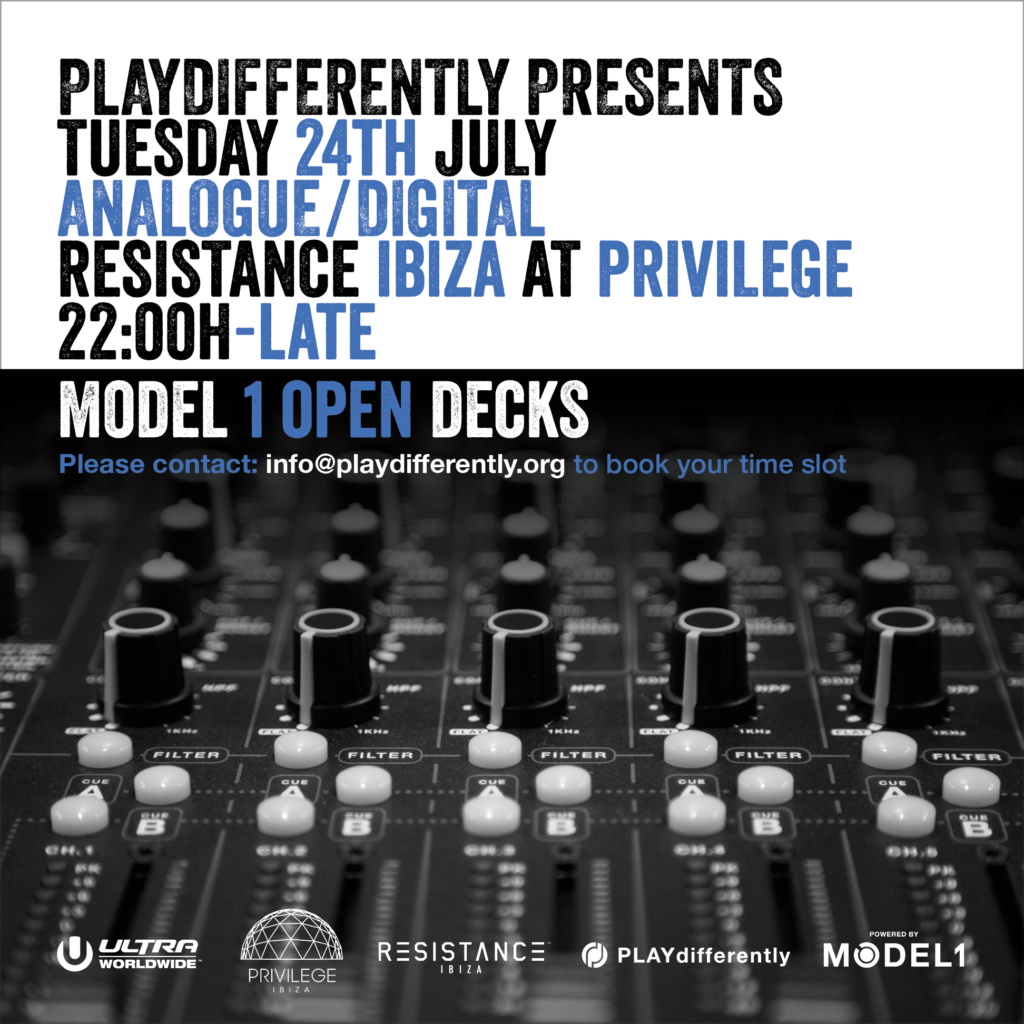 On Tuesday July 24th, we invite PLAYdifferently Presents Analogue/Digital at Privilege Ibiza ticket holders to test the MODEL 1 mixer at our Open Decks event, giving aspiring Dj's the opportunity to experience the subtleties and power of MODEL 1 in a true club environment.
Please contact info@PLAYdifferently.org to register and for more information. Confirmed time slots will be announced before the show and participants will be contacted. Please bring your USB's, CD's or vinyl and experience the power of MODEL 1!
Tickets: resistanceibiza.com/lineup/#week2